Bonded warehouse and logistics for products subject to excise duties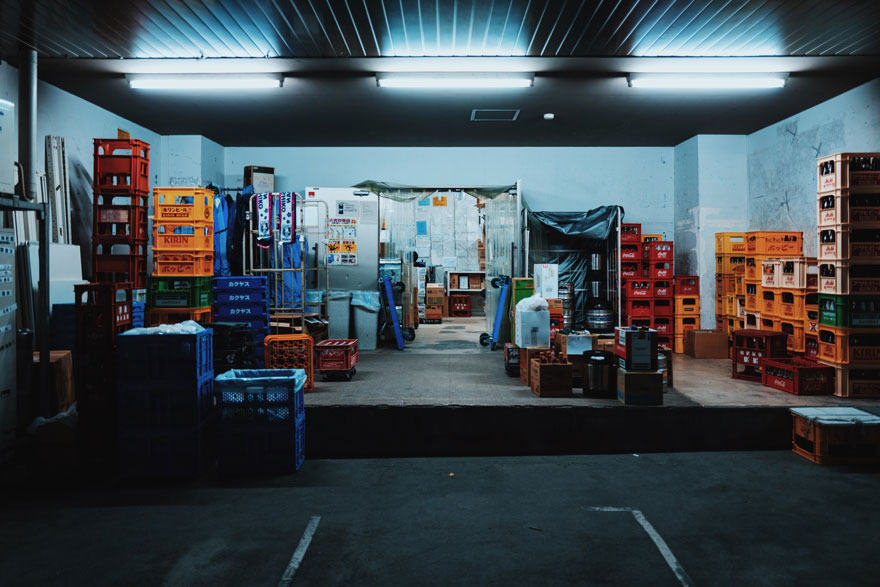 The logistics of products subject to excise duties, such as alcoholic beverages, tobacco and fuels, are regulated. In Luxembourg, distributors, producers, wholesalers or traders wishing to outsource logistics to a logistics service provider must ensure that the company in question has obtained the status of state-approved "bonded warehouse".
Products subject to excise duty
Products subject to excise duty are goods on which special taxes are levied by governments. These taxes are imposed for a variety of reasons, such as regulating the consumption of products that are harmful to health or the environment or generating revenue for the government. Alcoholic products, tobacco and fuels are subject to excise duties.
Excise duties in Luxembourg are administered by the Administration des Douanes et Accises (ADA), a division of the Ministry of Finance. ADA is responsible for collecting, managing and controlling taxes on products subject to excise duties. It also monitors the movement of these products within the country and beyond its borders.
Companies producing or marketing products subject to excise duties must register with the ADA and obtain a specific authorization to operate. They must also regularly declare the quantities of products stored, produced, or sold, as well as the amounts of taxes due. ADA ensures that declarations are accurate and that taxes are paid on time.
In addition, ADA carries out regular checks to ensure that products subject to excise duties are not fraudulently introduced onto the Luxembourg market without having been subject to the corresponding taxes. These checks can be carried out at any time, both at the company's premises and at the place where the products are stored or transported.
The management of excise duties is therefore an important issue for the Luxembourg government, which must ensure that taxes are properly collected, and that fraud is combated. But it also represents an administrative burden for companies subject to excise duty, who must comply with their tax declaration and payment obligations.
Logistics for products subject to excise duty
In Luxembourg, companies wishing to store goods subject to excise duty must do so in a fiscal warehouse approved by the Administration des Douanes et Accises. Logistics service providers offering storage services for this type of goods must therefore have obtained the status of "bonded warehouse" from the ADA.
This status implies that they comply with the standards and rules governing the storage of goods subject to excise duties:
Traceability – Stock movements
It is vital for the service provider to be able to trace all movements of goods, any stock adjustment and the release for consumption of products subject to excise duties. To achieve this, a Warehouse Management System (WMS) enables all movements to be traced, with information such as date, time, SSCC number, quantities, and item details.
Stock accounting
At any time, the ADA can carry out a physical check of the goods in stock and the movements made. The WMS offers the possibility of making a complete or partial inventory of goods in stock, in real time, since it knows the precise location of each SSCC in the warehouse.
Customs declarations
Depending on the type of product subject to excise duties, customs declarations must be made using a variety of tools, so that the ADA is kept informed of stock movements in and out of the warehouse, as well as releases for consumption in the country. The logistics service provider is obliged to declare each physical movement of goods as soon as it takes place and must also transmit stock levels on a regular basis.
Transport
Transporting goods subject to excise duty imposes security rules such as vehicle sealing, as well as customs documentation, which must accompany the goods during transport.
The management of excise goods by a 3PL logistics provider therefore requires a secure warehouse, an appropriate WMS system and rigorous procedures.
Vous souhaitez externaliser
tout ou partie de votre logistique ?
Tips for finding a logistics warehouse in Luxembourg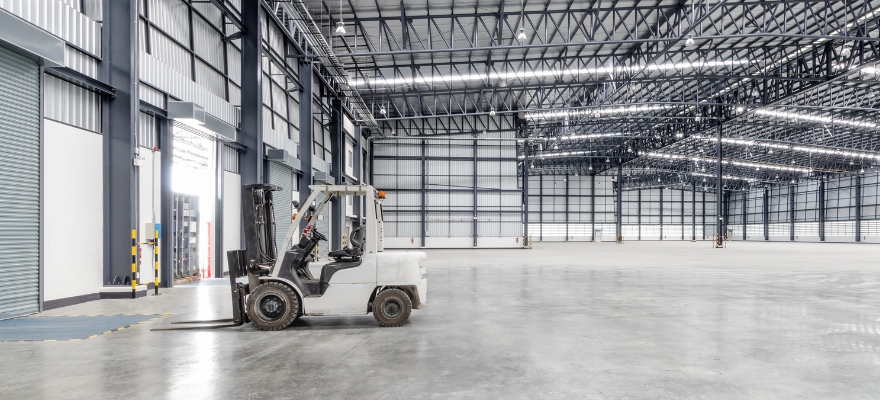 ​Following the various supply disruptions (COVID-19, war, Suez Canal), many players are redefining their supply chain by reconstituting their stocks. Others want to promote sustainable development by bringing their distribution centre closer to their market or simply open up to new markets. 
If, like them, you have decided to take the step of setting up in Luxembourg, or if you are already present, but looking for a warehouse, here are some keys to help you in your journey. 
1. What criteria should you take into consideration ? 
Before starting to look for a warehouse, the first step is to determine your needs. You have to consider the logistical aspects, as well as the 3 usual criteria for choosing real estate:
Location : easy access for your employees, close to your offices, your factory or close to motorways, railways or airlines for easier distribution.
Size : to determine your size requirements, you will need to take into account the elements inherent to your activity (more tips on this subject under point 4 implementation).
The condition and equipment needed. Is a sprinkler system needed, air conditioning, dock(s), a certain level of warehouse security such as TAPA? Are offices and meeting rooms needed?
2. How to find a logistics warehouse ?
Your first reflex to find a warehouse to rent or to buy in Luxembourg will probably be to search on real estate websites or contact the Chamber of Commerce. Word of mouth is also an alternative if you are from the region.
You will quickly realise that Luxembourg has a shortage of available storage space. 
The few available spaces are generally quite old and no longer meet the safety standards, requiring refurbishment. If so, you will find that a large number of ads are already obsolete.
However, if you are looking for a surface area of more than 5000m2, you can contact the Ministry of the Economy, which will be able to help you in your search. The same applies if you want to buy a plot of land for the construction of a logistics warehouse.
3. Where are the logistics warehouse located in Luxembourg ? 
Luxembourg has developed 2 business parks specifically dedicated to logistics:
Eurohub South located in Bettembourg and directly connected to rail transport
Eurohub centre, located in Contern for air transport
In addition, around forty business parks are scattered throughout the country :
Bettembourg, Betzdorf, Biwer, Clervaux, Contern, Dieckirch, Differdange, Dudelange, Echternach, Erpeldange-Sur-Sûre, Esch-sur-Alzette, Esch-sur-Sûre, Grevemacher, Heffingen, Bascharage, Lac de la Haute Sûre, Luxembourg, Mamer, Mersch, Mertert, Mondercange, Mondorf les Bains, Niederanven, Parc-Hosingen, Pétange, Rambrouch, Redange, Rosport-Mompach, Sanem, Schengen, Schifflange, Schuttrange, Steinfort, Strassen, Troisvierges, Wiltz and Wincrange.
 Please note that just because a building is located in a business park, it does not necessarily mean that it will be able to house your business, so be sure to check its use.
Other 'historic' warehouses may be located in other areas, but these are less suitable for logistics activities, for example in terms of access or too close to residential areas.
4. What about the layout of your logistics warehouse?
In order for your investment or rent payment not to be a waste of money, the location of your warehouse must be optimised. This element is too often underestimated and needs to be budgeted one hand, and on the other hand to be given time to think about it in order to organise it properly.  
We invite you to carefully analyse the storage method(s) that will suit your business. To do this, ask yourself the following questions : 
What type of goods and how are they stored ? In bulk, on EURO pallets, industrial pallets or other ?
How many different references do you have ?
What stock rules do you apply ? FIFO / LIFO ?
Different storage methods exist depending on the products stored. Which one will you use ? Block storage on the floor, dynamic racking, single or double deep rack storage, etc. What are the constraints of this method, ceiling height, rack length ?
What type of machines / robots will you need and what are the constraints ?
Do not forget to find out about the rules and standards in force in order to meet safety requirements. You will need to provide emergency exits, a load room for the machines, common facilities for the staff, a waste sorting area, etc.
Your order picking and receiving process should not be overlooked. How much space will you need? Ensuring a smooth flow to maintain efficiency and productivity for all incoming and outgoing goods is crucial.
In summary, a good initial layout will allow you to optimise space, gain in performance and guarantee a level of security.
5. For what budget ?
In terms of budget, it is difficult to give a price per square metre without knowing its exact location, size and characteristics. In general, prices vary according to several factors, including :
Location : warehouses located in industrial areas or close to main roads may be more expensive than those located in less central areas.
The size of the space will influence the price
The condition of the warehouse: a warehouse in good condition will generally be more expensive than one that needs refurbishment.
Equipment : a warehouse with security systems, air conditioning or loading bays will be more expensive than one without.
Currently the few warehouses available are in the range of €8 to €16 per square metre per month.
6. Is logistics outsourcing an alternative ?
Knowing that the Luxembourg market is complex with a weak and little varied offer, unless you have an opportunity to build your warehouse which will be a long term solution but not immediate and less flexible, you will have to adapt to the market offer which is not necessarily THE ideal solution.
This compromise is even less attractive if the warehouse is not adapted. A space which is too small will hinder business expansion, while a space beyond the needs will be a greater financial burden than necessary to bear while waiting for a possible expansion. Especially since renting a warehouse is a long-term commitment, with leases generally being for 9 years.
Why not opt for outsourcing all or part of your logistics ? It offers flexibility both in terms of storage and the length of the commitment. It is often less expensive and simpler with a good partner. 
Vous souhaitez externaliser
tout ou partie de votre logistique ?
4 reasons to locate your logistics in Luxembourg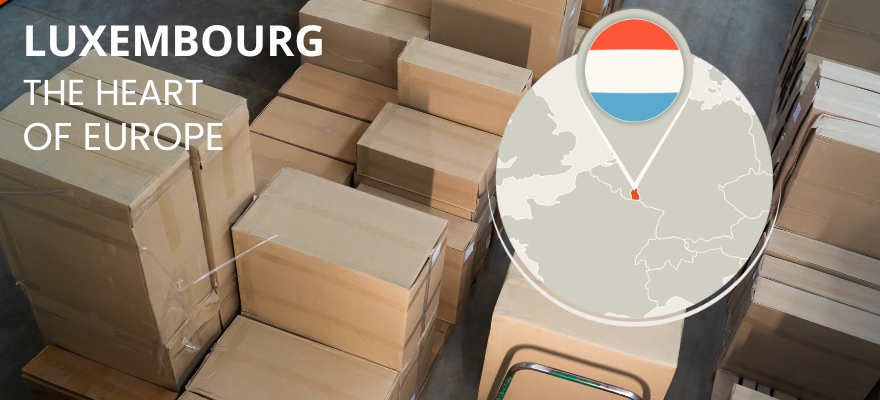 Luxembourg is a small country, but with huge advantages to be located there. Why? If only for its political and social stability, its skilled and multilingual workforce, its state-of-the-art infrastructure, its excellent connectivity to markets and its attractive legal and fiscal framework? 
Major international groups have already chosen Luxembourg for its advantages. For instance, the Japanese pharmaceutical company JCR will soon be arriving in Luxembourg, as will Vodaphone, which has been steadily expanding its activities in recent years with the construction of a logistics centre.
Luxembourg offers exceptional opportunities and advantages for developing business in Europe and setting up logistics activities, let's analyse them together.
1. At the heart of Europe, the gateway to the European market
Its geographical position is strategic:
Located at the crossroads of several important transport routes, including the Northeast Sea Route, the Baltic Sea Route and the Alpine Route. It is easy to travel to other European countries from Luxembourg.
With its central location in Europe and especially between two of Europe's largest consumer markets, Germany and France, Luxembourg is perfectly positioned to become a leading logistics hub in Europe for international retailers shipping goods.
From Luxembourg 60% of European GDP can be delivered within 24 hours by road and 2 hours by air
Already adopted by major international groups, Luxembourg's 'human' size is an excellent test market for new products and services
2. A highly developed transport system
Luxembourg is also known for its highly developed transport system: road, rail, river or air you are spoilt for choice:
Road transport is the predominant means of transport, even though Luxembourg is keen to favour modes of transport that promote sustainable development, such as rail and inland waterway transport. It is also an important transit country due to its location and its fuel prices which are among the lowest in Europe.
Its ultramodern international airport (Findel – Luxairport) with short processing times and ultra-fast procedures is the 6th largest air cargo centre in Europe, with a handling capacity of 1.2 million tons per year. Luxembourg ranks after Frankfurt, Paris, Amsterdam, Heathrow and Leipzig.
With its high-quality rail network, Luxembourg is Europe's leading country for rail freight transport. The newly announced Sete-Poznan link is an additional strategic asset. In the Allianz pro Schiene 2021 study, Luxembourg is ranked first in Europe for its per capita investment of €607 compared to €124 for Germany and €45 for France.
Its river port of Mertert-Wasserbillig is connected to a railway line and has a direct access to the motorway. The Mertert-Wasserbillig port has easy access to many major European ports (including Antwerp, Zeebrugge, Rotterdam, Marseille, Genoa and Trieste) via inland waterways.
3. A highly qualified and multilingual workforce
Multilingualism is an important characteristic of the country, which has 3 official languages, French, German and Luxembourgish. In addition to multilingualism, Luxembourg is cosmopolitan, with an astonishing diversity, with 47.1% of the population being foreign and 170 nationalities registered in the country.
The ability to speak several languages is a significant competitive advantage for companies wishing to enter new markets and establish commercial relations with foreign customers. Staff are used to different cultures and therefore different ways of communicating, relating or operating.
The logistics experts of tomorrow are trained at the University of Luxembourg, which offers a Master's degree in logistics and supply chain management, ranked first in the world. 
4. Future-oriented economic and social stability
Compared to its neighbouring countries, Luxembourg has some competitive advantages:
A business-oriented legal and regulatory framework with easy access to decision-makers.
Luxembourg doesn't go on strike! The Luxembourg model is strictly framed to allow the parties to find common ground.
Ranked 3rd out of 130 worldwide in the 2019 Resilience Index by FM Global consultants, Luxembourg received a rating of 97.5/100.
The country is rated AAA with long-term growth prospects.
Trade and political neutrality helps facilitate good international relations.
Its open economy with strong growth potential, balanced macroeconomic fundamentals, international financial centre with diversified industry, modern infrastructure and excellent market connectivity make Luxembourg an ideal place to set up business. Convinced?
See also:
Vous souhaitez externaliser
tout ou partie de votre logistique ?
Attention: logistics is not limited to transport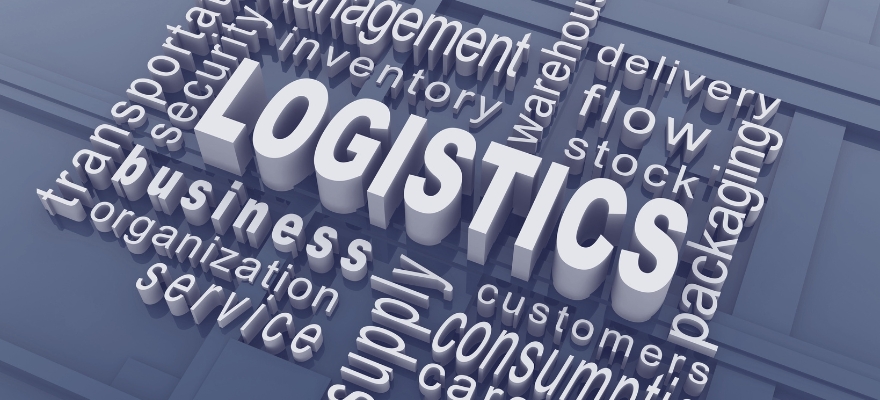 ​Logistics has become a fundamental part of any business. Especially in recent years, with the rise of e-commerce and the arrival of Covid, which have greatly disrupted the global supply chain. What is logistics and how can it be optimised?
Logistics, a task we perform every day
This term is well known to all of us because every company, organisation or even household does logistics at different levels. Preparing the list of meals you are going to eat during the week, checking what is in your fridge or pantry, going to the shop, shopping and coming back, putting the groceries away at home. These everyday actions are planning, inventory/stock management with expiry date management, purchasing. You will also choose the nearest, cheapest or busiest shop, in other words the one that best meets your specifications and finally the most appropriate transport to carry your shopping. All of these steps are part of the logistics process, but the mission is not limited to transport.
A little history…
Etymologically, the word "logistics" comes from the Greek "logistikos" relating to reasoning from a mathematical point of view, but it also has its origins in the military field. More precisely, it is the rank of an officer in charge of the "housing" of the troops. It is therefore not surprising to find the following definitions of logistics in dictionaries:
All operations aimed at enabling armies to live, move, fight and ensure the evacuation and medical treatment of the staff.

All methods and means relating to the organisation of a service, a company, etc., and including handling, transport, packaging and sometimes supplies.
Efficiency and organisation
Logistics is the generic term that encompasses the organisation of flows in the areas of transport, handling, packaging and supply. It is involved upstream and downstream as well as during the manufacture of a product. The key elements of efficient logistics are therefore reflection, management, strategy and optimisation.
The aim is to optimise the delivery processes of a product or service as much as possible to reduce costs, and there are many of them:
Order processing costs;
Intrinsic stock costs;
Warehousing costs;
Transport costs;
Customer service levels;
Non-quality costs;
Organisational costs;
Waste costs (packaging, breakage, expired products, etc.).
In an era where customers want everything, right away, optimised logistics is an essential weapon for being competitive. An efficient organisation will contribute positively to customer satisfaction, the other objective of logistics. In summary, efficient logistics is the sum of :
Right time + right place + lowest cost + best quality.
What about the flow of information?
Logistics is not only about product flows. It is also about information flows, which are even more crucial. Since physical flows depend on information flows, if stakeholders do not receive the right information at the right time, the physical flow will directly be impacted. The expression "Shit in, Shit out" sums it perfectly up, if incorrect or inaccurate information is integrated, what comes out cannot be accurate. You see the need to ensure information flows are rigorously set up for a flawless execution.
 3PL: outsourcing logistics
A term that is often used in the logistics jargon is 3PL or Third-Party Logistics, which is, nothing more than outsourced logistics. A service provider will take care of the subcontracted services such as logistics, storage, order preparation or transport of goods. It thus becomes the intermediary between the company and its customers.
The level at which logistics tasks are handled is classified as follows, increasing the range of services at each level:
1PL: First Party Logistics – outsourcing of transport, but the company keeps control of its warehouse
2PL: Second Party Logistics – outsourcing of storage of goods in addition to transport
3PL: Third Party Logistics – outsourcing of transport and storage, including the organisation of these two activities. This is known as integrated logistics and includes for instance cross-docking services.
Choosing the right 3PL provider
Choosing a logitics service provider is decisive for a company. Making the right choice is not a question of price on a commercial offer, but a meticulous analysis evaluating all the parameters of the provider:
Adaptability: responsiveness to an increase in activity both in terms of space and processing (partner network, staff, equipment, etc.)
Technology: tools in place such as WMS, TMS or ERP to optimise processes combined with the possibility of automated data exchange with customers
Expertise: good references as well as an experience in the handling of a type of goods will further optimise the processes
Price: prices adapted to the customer's specifications (urgency of processing, type of goods, level of security required, etc.)
Too often, the first thing that comes to mind when you hear the word "logistics" is transport, which is only one link in this vast and complex field. What is your logistics reality? What is your vision of efficient logistics? Have you thought about outsourcing?
Vous souhaitez externaliser
tout ou partie de votre logistique ?